How
INVESTOR INSIGHT

Works
1 INVESTOR INSIGHT aggregates all available financial news (blogs, news articles, transcripts, etc.) related to a company and/or its competitive set.
2 It then uses psychological profiles to analyze investor motivations that drive HOW and WHY they feel as they do about a company.
3 Actionable insights are shared via direct messages and a custom dashboard that is updated real time as data continues to be captured on an on-going basis.
4 Insights are used by every individual subscriber to fit their own Investment Strategy (Intra-day trading, Implement Loss Limits, Combine with technical analysis, Trade industry ETFs vs. stocks).
INVESTOR INSIGHT

provides our members with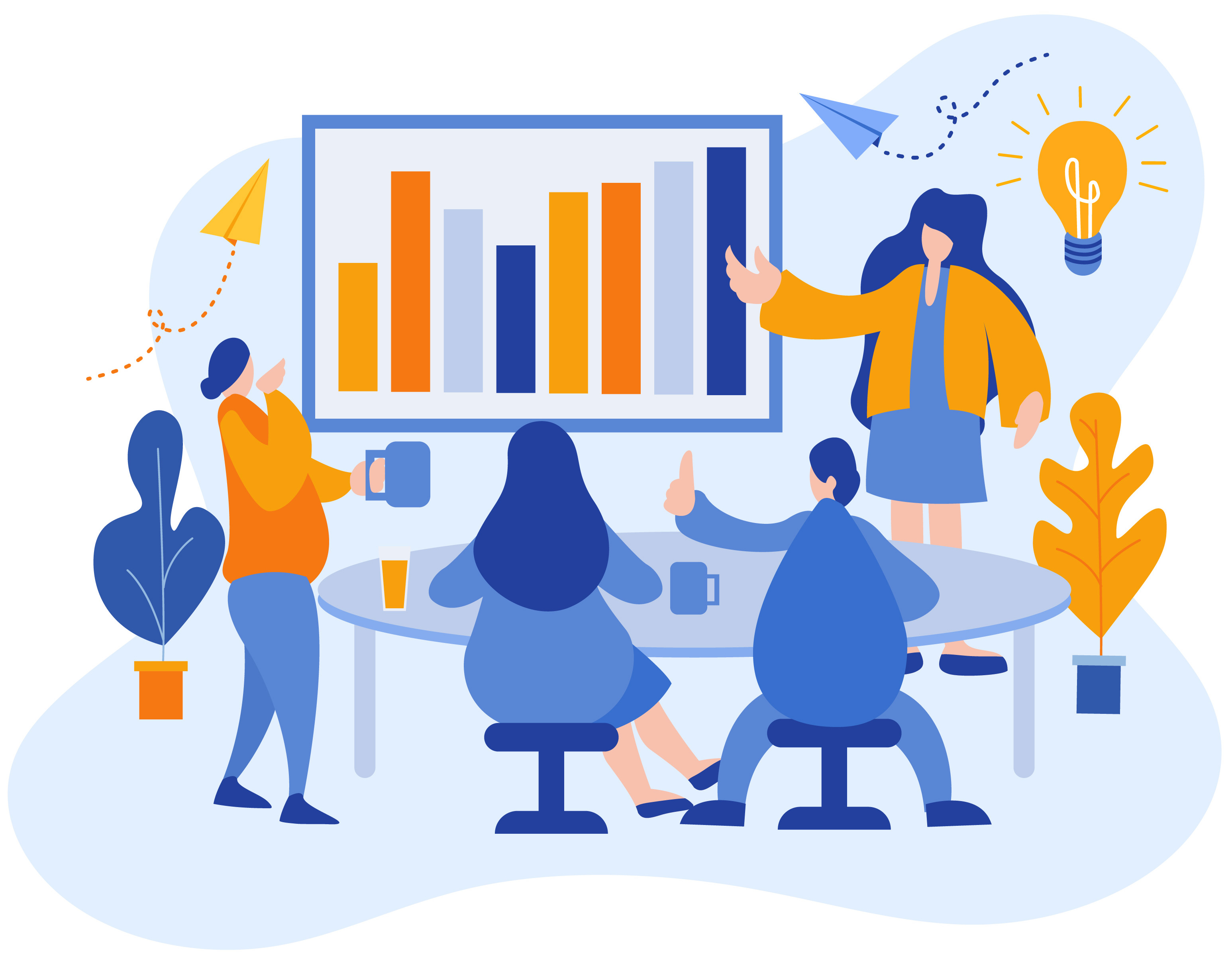 Actionable Insight: Stock alerts identify clearly the company, the direction. (underpriced - long opportunity or overpriced - short opportunity) and the expected magnitude.
Actionable timing: Stock alerts are sent 30 minutes before the market open. We generate on average 2 alerts a week.
Best
Stock Pick

of 2021
Short
Ford (F)

at open on April 29, 2021 and Close position at the close of market. Return of

5.14%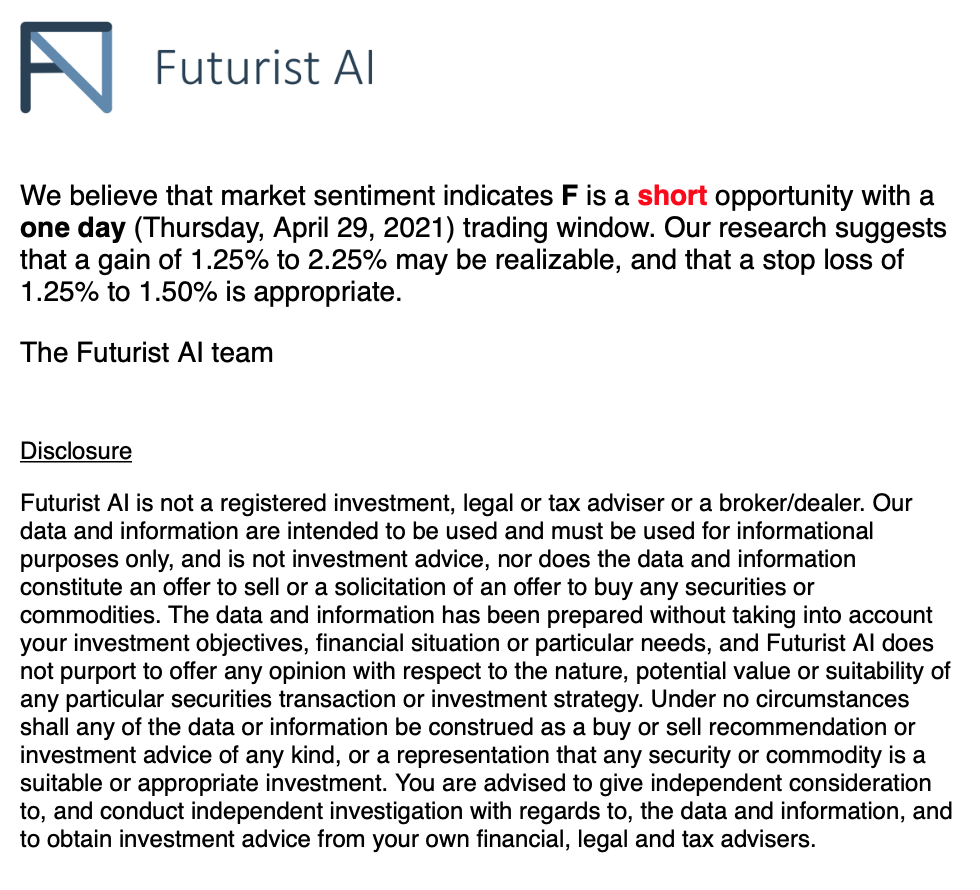 Our
TRACK RECORD
December 2019 - May 2022
Our
PERFORMANCE
December 2019 - May 2022
Frequently Asked Questions
How can I get started?
Click Sign up to register for our service.
What are the covered securities?
Futurist AI covers all companies in the Nasdaq 100 and S&P 500.
What is the alert frequency?
On average Futurist issues 2 alerts per week.
When do you update your performance?
Performance is updated at the end of each month.
How much does it cost?
What browsers can I use?
Chrome, Firefox, Safari, and Edge.
Contact Us
Futurist AI
Follow us on LinkedIn
99 Wall Street
Suite 957
New York, NY 10005